CW Events
Self-Mastery: Mindful Agility – July 28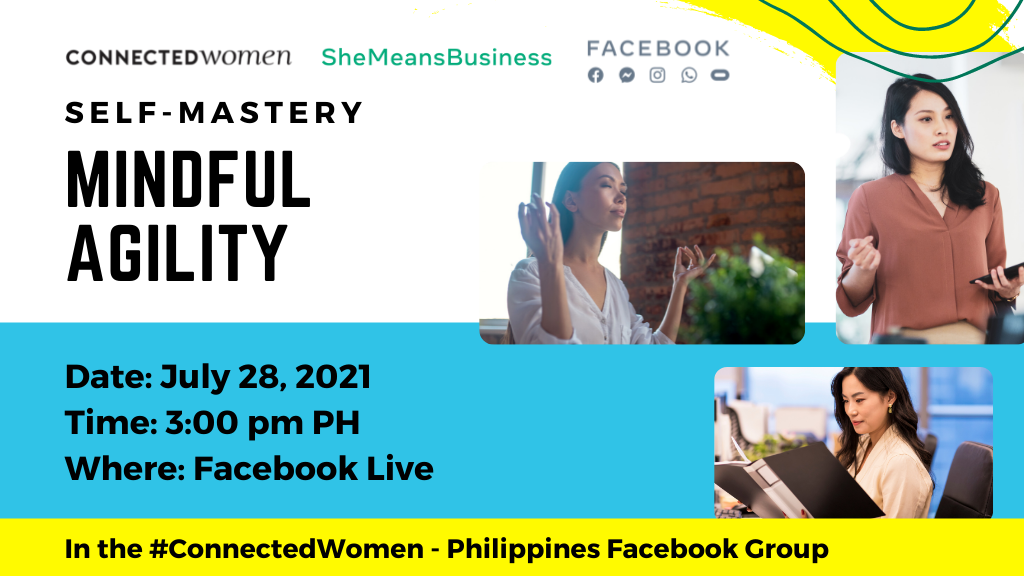 Join us on July 28, for the Connected Women SheMeansBusiness Self-Mastery: Mindful Agility.
---
Connected Women SheMeansBusiness brings you Self-Mastery: Mindful Agility.
Manage your stress and emotions to pursue possibilities!
In this interactive LIVE session Coach Kai will share a guided process of managing stress and overcoming languishing, a living-in-limbo feeling that many experience these days.
Self-Mastery: Mindful Agility
Date: July 28, 2021
Time: 3:00PM
Where: Live on the #ConnectedWomen – Philippines Facebook Group
We will discuss:
How stress affects how we function
How to manage stress and avoid burnout
How to re-charge to overcome languish
Note: This session will be conducted in Filipino and English.
For more information about Connected Women, please contact us at [email protected]
Event Images
Did you enjoy this post? Please share!