Impact
Veronica Bauzon – 100 Most Influential Filipino Women on LinkedIn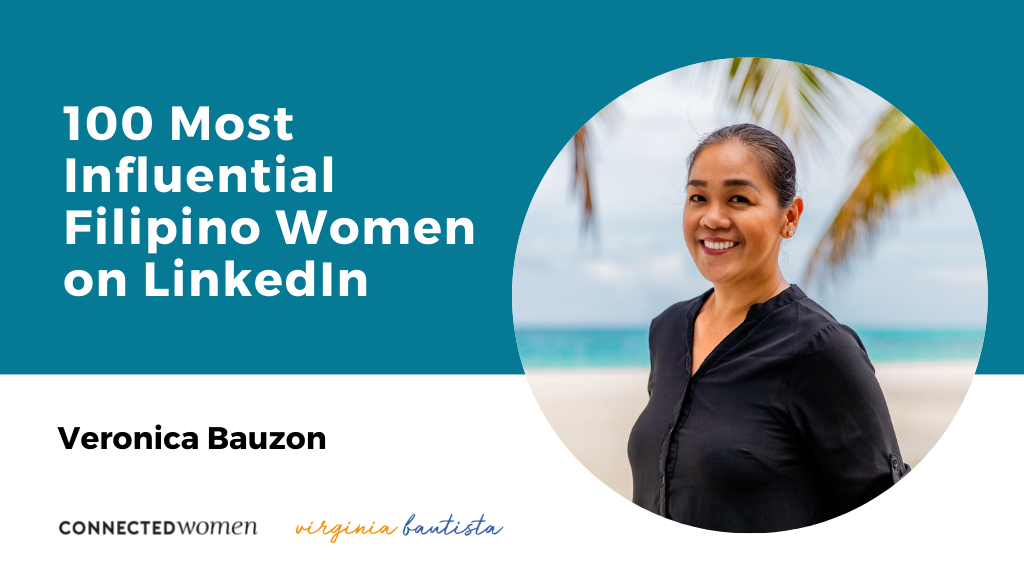 We asked for your nominations for the Most Influential Filipino Women on LinkedIn and from your responses we curated a list of the 100 Most Influential Filipino Women on Linkedin inspired by and in partnership with Virginia Bautista who has published formidable lists like these for the past three years.
We want to celebrate each woman individually, shining a spotlight on her positive impact, wisdom, and experiences.
---
Join us with a virtual round of applause as we showcase and celebrate the accomplishments of
Veronica Bauzon
No. of Followers: 1624
Position: L&D Manager at Kuda Villingili Resort Maldives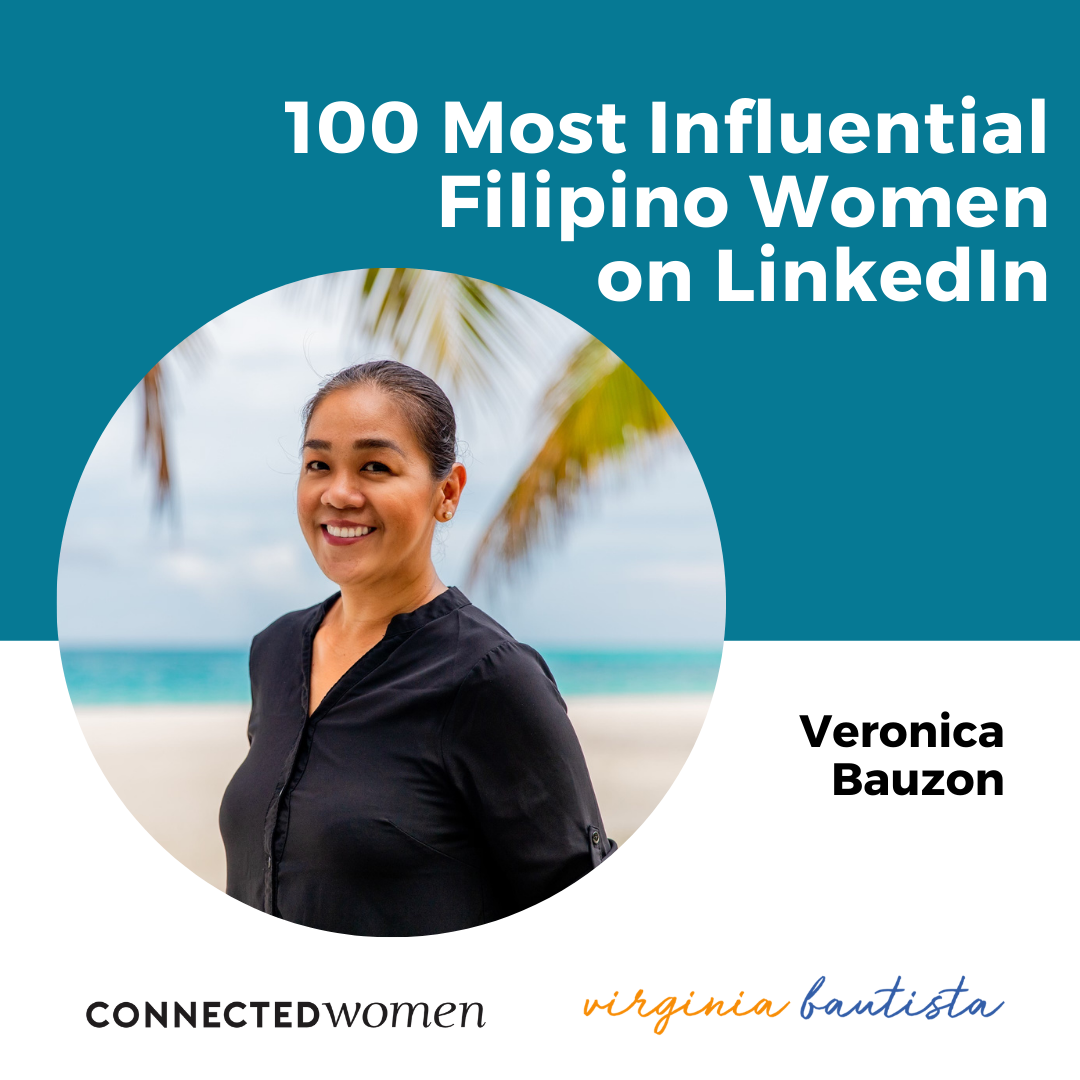 What do you think is the most significant contribution Filipino Women make to the country?
Filipino women, whether in the Philippines or overseas are resilient, inclusive, courageous yet nurturing. We are either behind the scene or in the front line in major transformations in the family, in the community, and in the society.
We play an integral role in planting the seeds, transforming it through its nurturing ways, to ensure that the tree or the plant (the individual) comes out stronger, better, and more resilient, no matter the storms or the blows.
What's your best advice for Filipino women to achieve success?
For success to come your way, it is important for you to know your purpose. You do not go around looking for it, you create it. You stick to it, navigate through it, and marry it with your passion. Once purpose and passion become inseparable, you mix it with heaps of gratitude, grit, resiliency, and fun. Blending all of this together will make you move towards your goals seamlessly, opportunities present themselves, and you create more milestones in life, beyond what you expected.
We hope you enjoyed this feature!
We have so many more women to celebrate! For future inspiration, follow Connected Women on Facebook and Instagram.
---
2022 NOMINATIONS
We've opened nominations for next year's 100 Most Influential Women and this time we're going global!

For 2022 we are opening up nominations to women globally. Countries with the highest number of nominations will have their own list.
Join us in recognizing influential women by nominating for the 2022 list! Ready?
NOMINATE HERE
**Nominations end on November 30, 2021**
We hope this inspires more women to share their voices and connect with each other on LinkedIn.
You can find more information about the criteria at the end of the original Top 100 Most Influential Filipino Women on LinkedIn article.
Did you enjoy this post? Please share!