All
In The Spotlight: Jacqueline Loh, Chief Executive Officer, Aidha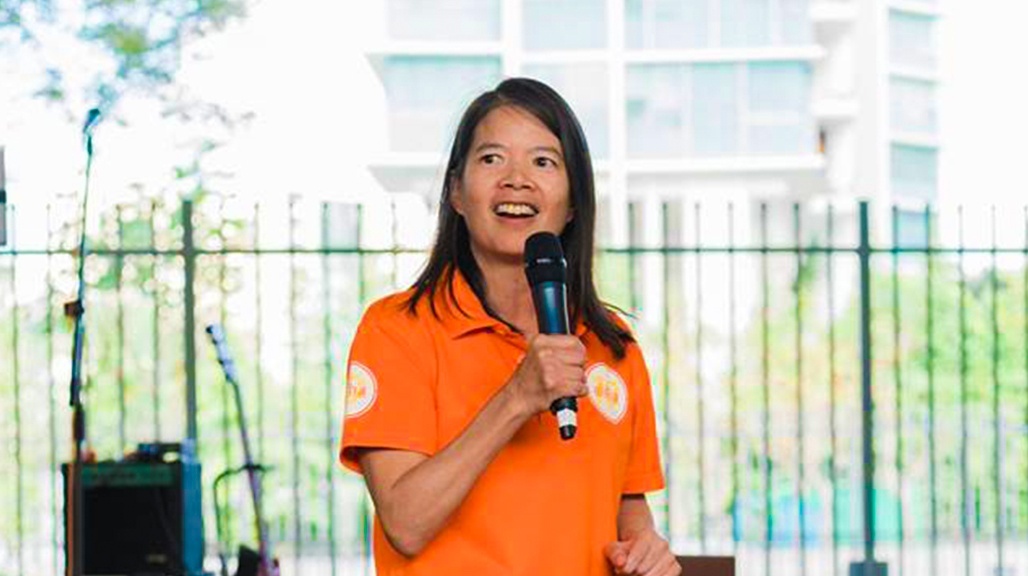 When passion is fuelled by an innate desire to do good, success and fulfilment are sure to follow. For Jacqueline Loh, her life experiences and her big heart brought her on a journey towards helping others make a better life for themselves and their families.
---
Through her work and her advocacies, she aims to make a difference – and she does, by making the world a more beautiful place to live in, one day at a time.
This is her story.
The Beginning Of Her Journey
I've had a varied career, with work in academic research, private sector consulting, a government agency, philanthropy, a think tank, and now an on-the-ground non-profit.  While the organisations I've worked for have been in differing fields, the underlying motivation for all these roles was either to work to support disadvantaged populations or, in case of my consulting experience, to acquire the skills to do so.
What really set me on this path was my time in India. Shortly after I completed my Master's degree I had the opportunity to work at the Delhi School of Economics.  As I was considering a PhD in development economics, it was a great opportunity to see if this was indeed the field for me. The year I spent in India turned out to be life-changing for me – but not in the way I anticipated.
India is if nothing else a vivid, unforgettable total immersion of the senses. The poverty of course is striking, but so is the pride, joy, and pure life force of the place. What struck me most was the commonality I shared with people from such different life circumstances, and the realisation that what truly differentiates people is not capability nor culture, but opportunity.  I think that has moved me ever since to work towards enhancing opportunities for those dealt a poorer hand in the lottery of life.
Frustrations Faced In The Non-Profit Sector
One of the biggest frustrations in the non-profit sector is that we are always so strapped for resources, and one area that gets particularly neglected to the detriment of the sector is knowledge management.  We all try to assess our impact, and that itself is a challenge as measuring social returns is not straightforward; but even when we do manage to gain insight into our impact, we often fail to share the learnings we collect.  Most people in the sector are very eager to share; however, when the choice to be made is between using resources to outreach to more beneficiaries or disseminating knowledge, most non-profits choose the former.  What the sector needs are more effective knowledge sharing platforms as well as more common formats and language to enable us to more effectively communicate our impact and lessons learned.  This is not just a local Singapore issue, but truly a sector wide challenge.
Challenges As Catalysts For Positive Change
One of my most challenging career moments was when the programme I was working for was unexpectedly devolved into a new organisation to be based in Manila. With no desire to relocate, it was a shock to my system to suddenly find myself without a job after having been with the organisation for over seven years – an organisation I had anticipated working for long-term. While difficult at the time, in retrospect I realise how fortunate I was to be thrown out of my comfort zone. This sudden change forced me to take on new roles that really helped me grow both personally and professionally, and was truly a blessing in disguise.
Life is full of twists and turns, and even the darkest moment can actually be a catalyst for positive change.
Stay positive and pro-active, and ride the storm – and you will eventually reach calm waters again.
Setbacks And Regrets
If I could do anything differently I think I would overthink less, worry less, and embrace change. Even setbacks open up new opportunities, so don't sweat it!
Right Place, Right Time
I first became enamoured of Aidha when I was on the Exco of the Singapore Committee of UN Women (then Unifem), where Aidha initially started as a project.  From being on Aidha's first board over 10 years ago, it's wonderful to come full circle back to Aidha, circuitous as the route may have been. Aidha provides a holistic approach to financial education to foreign domestic workers and other low income women, with our advanced course helping our students start businesses and become entrepreneurs. It's wonderful to witness tangible changes in our students' attitudes and money management in the classroom, and to have that reflected in  the impact data we carefully collect that shows students increase their average monthly savings by nearly 70% by the time they complete our courses! Aidha's courses are all led by volunteers, so we offer many opportunities for fulfilling skills-based volunteering.  For me, Aidha is the perfect combination of a direct intervention that can transform an individual's choices and opportunities in life, as well as a living lab that can inform research and understanding on the effectiveness of interventions to help people break the cycle of poverty.
Everything happens for a reason – and I feel I'm in the right place at the right time.
---
Did you enjoy this post? Please comment, like and share!