Shine
In The Spotlight: Amutha Saravanan, Chief Operating Officer and Co-Founder, Da Vinci Group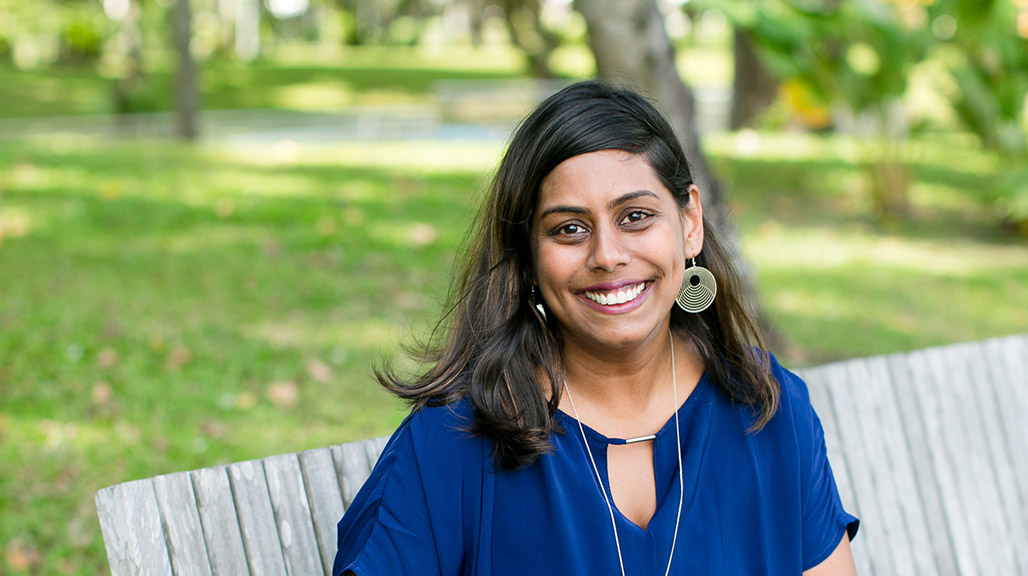 When education and passion drive you to follow a certain path, it takes an immense amount of courage and strength to just go for it. Amutha Saravanan knew where her heart truly belonged, and she fearlessly set out to build a business that would fulfil her aspirations – and touch the lives of so many.

---
This is her story.
The Beginning Of Her Journey
I had studied Psychology in university, and went on to do a Masters in Psychology by Research, focusing in Clinical Neuropsychology. Afterwards, I went to work in the largest health cluster in Singapore called SingHealth, in a research capacity. I was at crossroads to see whether I wanted at that point to go ahead and do a PhD, or develop  another skill set.
I applied to jobs in  the corporate world and ended up at Egon Zehnder, a senior level executive consultancy that matches jobs at the CEO level and two levels down to individuals. I did research there for four years, but  something was missing from my life. I was too disconnected with academia, which was my first love. I missed the intellectual rigour of learning.

I picked up pottery as a hobby. Soon after, I went to classes to only do commission work. It didn't make sense, and  I bought a kiln and started Amooo's – An Original, my first company, which focused on creating ceramic wares that crystallize beautiful memories in a tangible form, which can be passed down to future generations. And then at that point, I realized that I didn't just want to be an artist. There was something about the medium of clay. My husband and I had extensive conversations about this. His background is in neurobiology. We  went  to  our  research  roots  and  discovered Neuroeducation, a field of study under Neuroscience that looks at how the brain optimally learns. We started Da Vinci Group after that, and created NeuroCeramics® and NeuroTheatre®.
Da Vinci Group (DVG) is a premium educational and training services provider, whose mission is to  stimulate  creativity  and  productivity  through  the  concept  ofNeuroeducation  using  highly engaging mediums such as  pottery, process drama, jazz music and dance as  platforms. We are also  an  enterprise  committed  to  social  transformation  in  education. Da  Vinci Group now has four pillars, with programmes catering to children, teens, adults, and the elderly. They are called Da Vinci Education, Da Vinci Youth Development, Da Vinci Consultancy, and Da Vinci Silver Line, respectively. We also have the Da Vinci Foundation, that works with corporates who want to run our programmes for beneficiaries  as  part  of  their  CSR  initiative. We  have  also  created  Da  Vinci Products,  which  has  KlayKit™,  a  home  grownSingaporean  product  that  allows  families to experience NeuroCeramics® in the comfort of their homes. Amooo' s – An Original . is now a sister company of Da Vinci Group.
Every Opportunity Is There For A Reason
Is this something I've always dreamed of?
Well, I am living a created dream, that's for sure! Growing up, I was pretty sure I wanted to do something in the field of psychology. Never did I imagine that I would create businesses that fulfill this aspiration. I guess every opportunity and turn in life is there for a reason, and trusting in that and reflecting on how that fits into the grand scheme of things opens more doors forward.
I remember in 2012 when I was at the cusp of starting Da Vinci Group, I was in the shower (this is where I get my bright ideas and where my brain starts ticking) and it just dawned on me that I would be so silly not to act now because of fear and doubts; most people go through life not having a crystal clear idea on how to create their life to be something they are powerful in and love. My husband was a huge proponent to getting me to act on this. He was and still is unwavering in his conviction that this business is the future of how education should be. I was very blessed to have found avenues to make my idea of using clay as a medium to teach with cutting edge research a reality. That shower sealed it all for me and we forged ahead.
My initial mentors played a big deal in Da Vinci Group. When we first started, we had ex-MP Mr Inderjit Singh; Mr. Ravendran Krishnasamy, an ex-Director of Temasek Holdings; Mr. Donald Yeo, a practicing Clinical Neuropsychologist; and Ms. Jessie Lim, renowned local ceramic artist. These amazing individuals, all rooting for us. They helped in various ways of sharpening the business idea, creating our first opportunities, allowing us to pick on their brains, helping us with renting premises – I cannot begin to say how deeply I am thankful for their presence in shaping Da Vinci Group. And then we had more mentors come onboard when the business and ideas grew. We are truly blessed.
There Is No Back Door – Just Make It Work!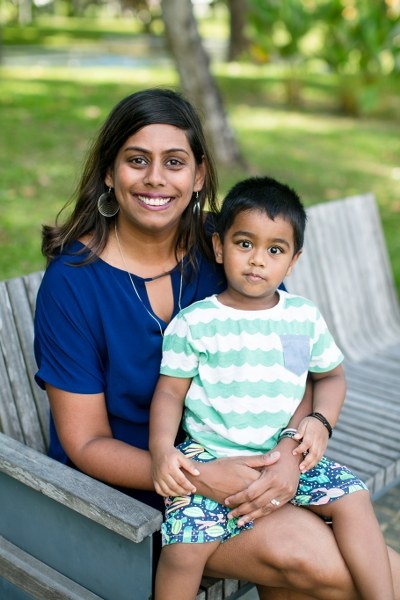 Starting a business is not for the faint-hearted, especially if you want your business to create a huge impact in the world – I am talking about the type that would cause a revolution. It tests your body, your spirit, and your mind; and at the end of the day, it isn't the business that will fail, it is you who may have failed (this is what my husband tells me), and failure is part of growth.
It really is all about the mindset, and how far you are willing to stretch to make things happen around you that may historically not have happened at all. I've had my moments, really low moments when getting out of bed was difficult, when getting a day job seemed easier, when I was met with questions on why I am putting myself through this uncertainty – especially with a growing child (my son is now three years old), and what's my deadline for the business. But through all of these breakdowns, there was always a breakthrough, always a way forward. Almost as if the universe wanted me to move forward. And I have grown immensely in the last two years of fully immersing myself in this.
There is no back-door, but just to make this work and flourish. With such a mindset, and context, anyone who wants to start a business will succeed. You just have to surrender and be absolutely willing to want to do this.
Performance Is Only As Good As Action
My business has been all I dreamed it would be – everything and more. So much more! The amount of data and knowledge we have created out of the business is immense. The partners we work with in each pillar are so validating. Julia Gabriel Education which includes Chiltern House is one of our key partners, and they have been in the education space for 25 years. They work with us in the children and adults pillar. In our consultancy arm, we recently worked with Gazprom – a large Russian LNG company. And  our foundation arm, where companies partner with us to fulfill their CSR objectives, has seen us work with companies like Singapore Power, the Monetary Authority of Singapore, and Tokio Marine. We are focusing this year on Da Vinci Education, Da Vinci Products (the KlayKitTM), and Da Vinci Consultancy, and welcome partnerships in the other pillars too.
This business is very much alive, and my partner Sara and I think about it 24/7 in a good way, because this is our life. The possibility of creating magic in the world one conversation at a time keeps us going, and gets us out of bed in the morning. Your performance is only as good as your actions out here in the world – that is the thought that gets us out of our darkest moments. We learnt very early on that just sitting there, paralysed and whining, doesn't get us anywhere.
The Nature Of The Game
My biggest frustrations as an entrepreneur are the constant challenges faced regarding cash flow. But this is the nature of the game. It is a big lesson and a constant lesson. The only way around it that we've learnt is to keep going, keep communicating, restore integrity to create workable situations and generate revenue. Nurturing relationships, and communication, are the key to resolving any sticky situations.
Planning Is Crucial
My biggest failure? Failing to plan and failing to create structures! In business, planning and structures are everything. Planning a marketing strategy, planning the execution, creating an execution structure, planning when sales will come in, and creating a fulfilment structure has to happen while generating revenue, growing the team, bringing the team up to speed. I'm still learning, learning how to juggle all these balls up in the air. Planning is so, so, so crucial – and the success of this year for us depends on it. Our team knows this and are acting on it.
Raising Capital Is The Way Forward
If I could do it all again, I would maybe raise capital when we didn't exactly need it, as  Mr Inderjit says in his book The Art and Science of Entrepreneurship. Until now, we have funded the business ourselves, with friends and family who have chipped in by giving us a loan. We are at a point where we are raising capital for our next milestone, but if I did it again, I would have raised capital from the start. It didn't dawn on me that businesses grow because of capital raised, and that's just the way these things are. I could be happy at the size of the business now, but our vision has grown larger than us. For this, raising capital is the way forward – and coming to terms that there is nothing right or wrong about it was a learning journey for us.
A Quote To Live By
"It is what it is and it isn't what it isn't and that's just perfect."
Work With Amutha!
If you are looking for growth for yourself, your team, your family, or your child, look no further and try one of Da Vinci Group' s Neuroeducation-centred programmes – guaranteed to help you discover learning anew!
Powering success, happiness, and work-life balance.
Edited by Michelle Sarthou
Image credit:Amutha Saravanan
References: 
---
Did you enjoy this post? Please comment, like and share!