SG
In The Spotlight: Julieta Timane, Owner, BlackInkWords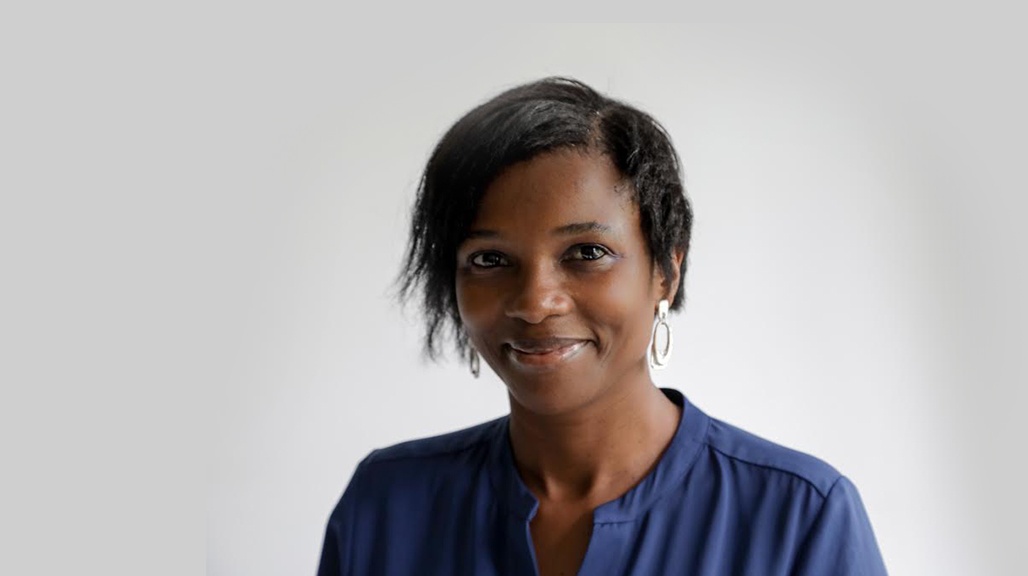 When there is passion, there is also inspiration. Julieta Timane views life from the perspective of possibility. She pours her heart into enhancing the well-being and growth not just of herself, but of others – and her unwavering passion has made her a true source of inspiration for many.
---
This is her story.
How It All Began
I have a corporate human resources (HR) background, but after many years of residing in different countries, I've decided to live life more creatively. My quest for change and fulfilment and for living a more inspired life has led me to continue my career development in HR; but also to explore more personal and spiritual growth, and to enhance my general well-being. I continue to do this through my love of writing and  my  passion  for inspiring others – particularly women who aim to change paths in their lives, and feel more motivated  and I'm a member of the Chartered Institute for Personnel and Development (CIPD) in the U.K., and BlackInkWords started taking shape during one of my (CIPD) courses. I created this business from a perspective of possibility – that is why you see  poetry  and  art, workshops, and events combined under one umbrella. I've also been extremely privileged to attend an online business accelerator program delivered by my business mentor. That really gave me all the tools to bring this business to life. We create uplifting poetry illustrated with fine art, deliver empowering workshops, and   organise motivational events to inspire everyday lives. Words are particularly powerful, and the words we speak, read, think, and believe condition our lives. So BlackInkWords is a brand that is intentionally positive and inspirational.

A Gradual Transition
My transition from the corporate world into creative entrepreneurship was very gradual. It was triggered by a career sabbatical in Malaysia and an intentional soul search for inner fulfilment, which led also to a search for career fulfilment. People considering a career change should spend time reflecting and asking questions. It's critical to know yourself very well. The main drivers to create a business should be adding value, solving problems, enriching our society, and also having personal fulfilment. When these are what motivate you, sustainable growth and success – no matter how you define it – and financial results will follow.
The Fulfilment Journey Workshop ties in perfectly what I've learned during my own personal journey with my HR experience in a holistic manner and it focus on that – on tools that support people during career and/or personal change.
It all starts by taking 100% responsibility for what happens to us. That puts us in a position of power. Ultimately, whatever we decide to do must be in alignment with what we are good at doing and what we like doing. Businesses are evolving entities, and no business plan can truly prepare you for what it is like to manage it. That's why you must be passionate, because that triggers the much needed resilience and commitment required when things don't go according to plan. Perfection is an illusion; there's always something to work on and that can be improved.
Intention, Commitment, And Passion
This is a business designed and created with intention, commitment, and passion. I do have a solid vision and I know where I want to see BlackInkWords in a few years. I wake up every day and I do what I like.  I spend time writing, working in interesting projects with amazing artists, and delivering workshops that can truly impact people's lives. This week for example, I've finalized interviews with the speakers for a motivational event – Daring to Live an Inspired Life – which I will lead in September in Den Haag the Netherlands. Every single speaker has a beautiful story to tell: They all changed their lives, and will share how they did it with the audience. I'm grateful and feel privileged that I can create events like this with people that have the courage to change and pursue their dreams. Also, the fact that we give a percentage of our profits to children's educational projects in developing countries makes me very proud. It's a business that inspires and empowers, and that gives me a lot of fulfilment. I do face challenges like all other businesses, but what I've learned is that all challenges have a solution and are there to test our creativity and commitment.
Focus And Prioritize
The BlackInkWords Business Concept is innovative, with poetry and art, inspirational workshops, and motivational events under the same umbrella.
I work hard to focus and prioritize according to the different requirements in these three areas; also, to assess all opportunities that come, and stay aligned with our core mission. We hold workshops, establish partnerships with venues, and engage with amazing speakers quite smoothly. Expanding the gallery with different products has proven to be more challenging. We  have  a  great  fine art printing partner for  our  wall  art, but now we are venturing and expanding  into new products – mostly stationary – for  our  art  collections. I've been learning all about customization of  products, sale, storage,  and  distribution  – and  it  has been  a  steep  learning  curve. I aim to contact  business  networks  and  engage with retail mentors, to learn and bridge the knowledge gaps and accelerate our business development. I'm always  asking questions, and I don't hesitate to ask for mentorship or a meeting with more experienced business  players. When approached, people are extremely open and keen to share valuable tips.
Biggest Lesson Learned
I would say my biggest failure or lesson in life would be living so many years without a life/career plan. When we have a plan we are in the driver's seat –  we act with intention and we are more focused. We know where we are heading to, make choices that support us on our journey , and decline the ones that don't. Not having a plan made me accept jobs that I probably shouldn't' have, and wasted time and money on projects that I didn't benefit from. So I'm absolutely adamant that everyone should have a plan, as an individual and as a family – with clear objectives for our career, finances, personal development, health, personal growth etc. It's also important to celebrate the little milestones we accomplish because life is really about the journey and we often get carried away and lose focus of what really matters. A plan helps us to visualize our goals and prioritize towards them.
All Experiences Count
If I could do it all again, well, I would have drafted a life and career plan in my twenties.
I attended  an empowering workshop with TidyMyMoney delivered by its founder Amanda Edwards here in Singapore. They deliver financial tools that support you both at a personal and business level. I wish I had attended such a workshop years ago.  I also wish I would have worked with a career  and life  coach  earlier. Certified Career and Life Coaches help us recognize our limiting beliefs, reframe our views, and  tap into our potential.
So if I had to do it all again I would definitely have had a plan, attended money courses, and worked with  a certified life/career coach a an earlier point in my life.
One thing I have no regrets about though is when it comes to taking chances – more specifically, I have no regrets of taking chances.. This is what I absolutely try to avoid. I take chances  and  listen to my gut because all experiences count, and if we learn the lessons from our failures we become enriched human beings. I'm very grateful for all the experiences – they really made me who I am today.
A Quote To Life By
You are more powerful than you give yourself credit for! Design your life – everything is possible.
Work With Julieta!
The  Fulfilment Journey Workshop has been designed  with  impactful  stories,  simple  writing exercises, and personal development content to inspire participants to pause, reflect, and tap into their inner selves – and recognise their potential and opportunities.
 Learn more and schedule a one-on-one session now
---
Did you enjoy this post? Please comment, like and share!