Shine
In The Spotlight: Zsuzsanna Tungli, Managing Partner, Developing Global Leaders Asia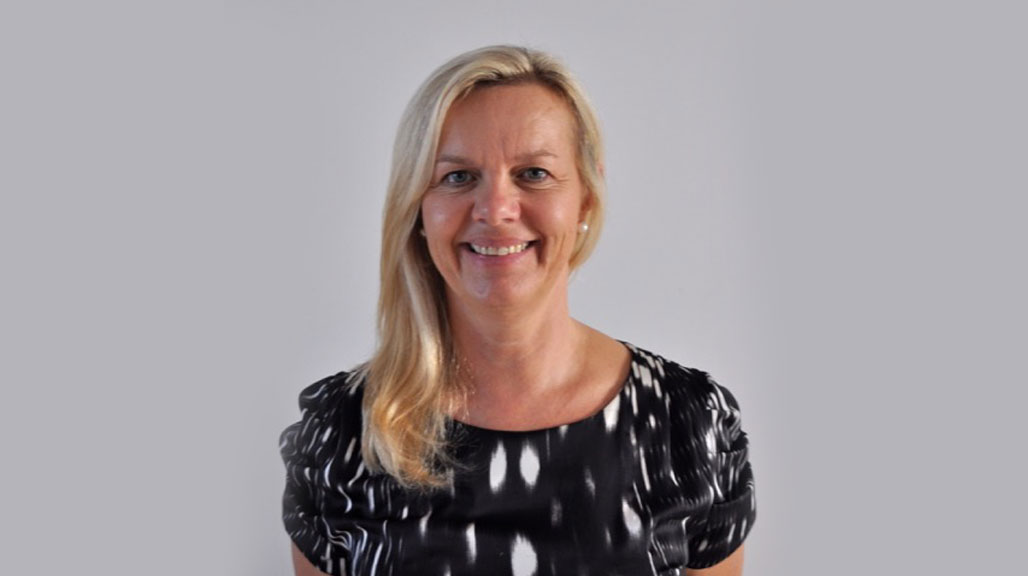 When you have a vision, an all-encompassing dream that consumes you and drives you, a calling – then you owe it to yourself to follow that path.
---
Zsuzsanna Tungli listened to where life was leading her, and because of this she now works with unbridled passion towards making positive changes for people all over the world – and inspiring many, many others along the way to do the same.
This is her story.
The Beginning Of Her Journey
I've set up and am running a consulting company – 'Developing Global Leaders (DGL) Asia'. We strive to assist individuals, teams, and organisations in becoming globally competent and responsible leaders in their fields. I write, consult, train, and coach executives on developing global leadership, mindset, effective cross-cultural communication, and gender equality.
A few years ago I set up 'Cultural Training Asia', a division of DGL Asia which concentrates on running cross-cultural subconscious bias and women leadership programs. I've been doing similar work for nearly 25 years now. I also teach occasionally at executive educations programs, and most recently I've run programs at INSEAD, IMD, and the Singapore Management University. In my first job I worked as a financial consultant for Arthur Andersen & Co.

Realizing Her True Path
Originally I wanted to become an international marketee' or management consultant for a big multinational firm.
I recall the first experiences that changed my mind and made me shift towards my diversity work: One is related to the need for cultural competence; and the other one opened my eyes towards the issues women face at the work place.
The first shock I had was the presentation of the accounting firm's findings to a managing director in Hungary. Parts of the advice the foreign accountants came up with didn't make any sense in Hungary. They were not applicable for the local economic and cultural circumstances. This was the moment when I realized that technical – or in my case financial – competence is not enough if you are working internationally; you also have to be aware and knowledgeable about the cultures you are working in. So I started to learn about how people behave and do business in different countries. This professional interest also fit 'my dream' of wanting to live in many countries. My life experience has greatly supported my business school lessons and work with many organisations and teams.
Growing up in Hungary didn't sensitize me enough to gender inequality. We had decades of history where both men and women had to work, and this somehow made us more equal – I am not claiming we were equal! – than perhaps was the case in most other countries in the world. I had to go abroad to realise how important this issue was. One of my first wake-up calls was an interview I conducted with a senior executive lady in Milan, Italy for my research project on the hotel industry for my MBA studies. I was about to say 'thank you and good-bye' but then this woman, who had never seen me before, suddenly started talking about her problems as a woman leader; I was sitting there for another full hour just listening to her story.
Now I feel passionate about diversity or rather inclusion in general, including inclusion of thoughts, which represents the ultimate inclusion.

Motivations And Long-Term Goals
I haven't done it all yet! I am extremely fortunate because my work is my passion. At times I only wish I had been able to focus more on doing one thing at the time… but I am slowly getting there!
I  have  a  plan  for  the  next  10  years  or  so.  The  three  areas  that  have  evolved  over  the  years  quite consistently and where I would like to make some difference are:
1. Raising peoples' and organisations' cultural awareness and competence so that people can work together not only more effectively but also more happily. MMy forthcoming book Culture Key: The Secrets Of Effective Business Communication Between Asia And The West will address some of the basics.
2. In some way, I would like to contribute to accelerating the process towards gender equality. So we are running various initiatives, including corporate and open leadership programs for both junior and senior female executives; and
3. I would like to change the nature of team development programs, and combine 'doing good' activities with team and leadership development.
Biggest Frustrations
Perhaps my biggest frustration is that I have had to spend too much time on awareness, raising of the importance of cultural competence. Instead, I would have liked to do the real' work: Helping short- and long-term expatriates learn about culture-specific business behaviour, and helping them figure out how to motivate and lead successful multicultural teams, or how to avoid some of the cultural pitfalls in mergers and joint ventures.
Regarding the developments in gender equality, I am very impatient. There are so many things companies could do; and indeed they are doing a lot of things, just not enough and not fast enough and therefore the process is too slow. I would like to see radical changes – companies implementing the whole 'Roadmap to gender equality', and not just some segments of this roadmap. Of course societies would also need to change, and as the 'final equality' requires a historic mindset shift in the world, I guess this is one of the reasons why things are happening in a gradual rather than step-change fashion.
Another challenge is how to make a difference on a bigger scale. This is the reason why I am about to publish a book on cultures, and why I am also planning to offer online and apps supported learning for diversity in the near future. Of course, in order to reach many people and organisations I will still need to do excellent marketing and to have perseverance and some luck.

Greatest Mistakes
I made many mistakes – let me just share with you a few. I wanted to sell what I had, not what the market wanted. Then I wanted to do too many things, and yet wasn't able to properly focus. It took me a long time to really understand the market and how you can find the real decision makers. Well, I am not sure I've quite figured this out yet. So if I started again, I would listen more to the needs of my potential clients right from the start, and I would offer smaller and simpler solutions rather than my 'big ideas'.
A Quote To Live By
I believe that people are more ignorant than arrogant. If you raise their awareness, be it about subconscious gender or any other biases or cultural differences, most people would at least consider adjusting their behaviour, Awareness-raising is only the first step, but it is a very important first step in creating more effective and happy interactions between people.
Work With Zsuzsanna!
Cultural Training Asia has launched a two-day Women In Leadership program to support women in taking the next step in their career. This is our company line: Do you want to take the next step in your career and have at least eight years work experience? Join us for an inspiring Accelerate program-  including workshops, panel discussions, individual follow-up coaching sessions, and more!
For more details, visit Cultural Training ASIA