Shine
In The Spotlight: Rishma Petraglia, Reiki Therapist and Spiritual Life Coach, The Heart Whispers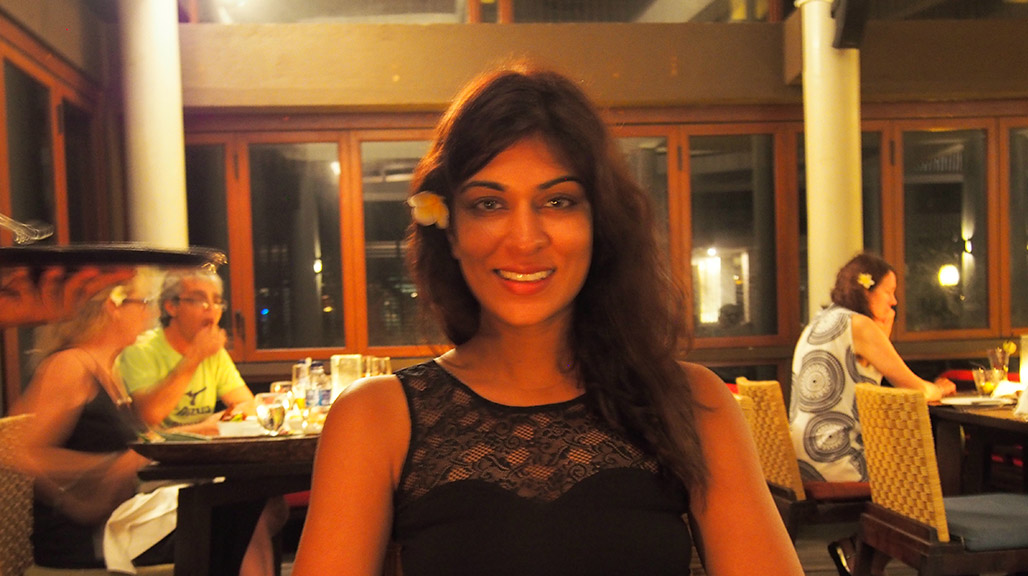 Love and self-development. Two things the world has always been fascinated by. Rishma Hooda's own experiences and struggles with matters of the self and the heart became her inspiration to start her own venture – and her success stems from a genuine, selfless desire to guide others towards acceptance and love.
---
This is her story.
How It All Started
A year and a half ago, I founded a holistic healing practice called The Heart Whispers, which focuses on self-development and self-realization. My whole life, I have been fascinated with the idea of love and self-development – I think because my whole life, I struggled to understand who I was and how to love myself. This, in turn, affected my romantic relationships, which caused me to do a lot of inner work on myself. I began to read many self-help books on topics such as self-love, mindfulness, and relationships; I also made it a point to meditate every day. This purposeful inner work is what changed the trajectory of my life.
Throughout my journey, I've realised that it's only when we understand and love who we are that we can move forward in attracting a person who is also whole and complete. Learning how to love myself has allowed me to attract a marriage where the foundation is based on three things: Unconditional love, acceptance, and respect for one another.
My goal is to help people become clear about who they are, and what their purpose is, so they can attract healthy relationships that are based on acceptance and unconditional love. To do this, I offer life coaching sessions to help people to understand what's blocking them from receiving love.
The Universe Will Assist You When You Follow Your Dreams
After putting in years of inner work, I became able to feel intense amounts of joy, peace, clarity, and bliss. Events in my life shifted in positive ways that I could have never predicted. My thoughts and beliefs became more positive and in turn, I felt happier. I knew in my heart that I needed to help others realise the truth of who they are, so they can attract someone incredible.
Before starting my own practice, I was a second grade teacher. The decision to stop teaching certainly wasn't easy at first. I worked at a great school, and enjoyed the connections I had with my students; however, the moment I decided to start my own practice, things started to flow. For example, two weeks after I had made the decision to leave teaching, my husband received a 40% raise at his work!
I truly believe that when you're following your dreams, the universe will coincide and assist you with whatever it is that you need. The tough part can be following through – and committing to what you have started.
In A State Of Complete Gratitude
When I wake up in the morning, I feel excited to start my day. I'm often in a state of complete gratitude that I get to live my dream of helping people find love.  After each session with a client, I feel so much bliss and joy. It genuinely doesn't feel like I'm working.
This August, I'm very excited to be adding a new element of matchmaking services to my practice, which will allow me to help more people find love.
Pushing Past Negative Thoughts Is Important
The biggest challenge has been the resistance I felt during the process of starting my own practice. Resistance can really creep up when you least expect it to. Starting your own business can be daunting, as it really brings up a lot of your 'stuff' – for example, limiting beliefs about yourself and what you can offer. You start questioning yourself, wondering if you're good enough to be doing what you're doing.
Pushing past these negative thoughts is important, and believing in yourself is so essential to succeeding. One way I've coped with resistance is by reading books about how to push past it. One of my favourites is The War of Art by Steven Pressfield.
Read Books And Take Courses
If I could do things differently, I would have read more books when I first started. I would have taken more workshops and courses on how to start your own business. I was self-taught, which was great; but I think I could have saved a lot of time and energy if I had done the pre-learning.
A Quote To Live By
"Be the change you wish to see in the world." – Mahatma Gandhi
Work With Rishma!
Empower yourself to be your best version; shine within so you can love beyond!