WEB DEVELOPER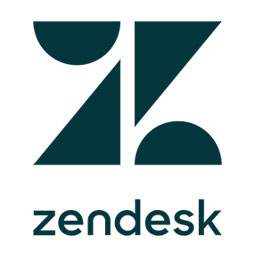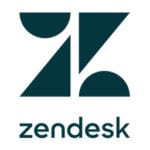 Website Zendesk
Zendesk Manila
Are you a Web Developer who is deeply passionate about the web and loves to make user experiences fascinating and dynamic? You define creativity combined with strong coding skills, deep understanding of enterprise systems and know that our existing customers demand great things for their custom solutions. A solid understanding of how web applications work including security, session management, and best development practices. You like to talk to customers and assure that your innovative projects meet and exceed their expectations for the best Zendesk experience possible.
What you get to do every day:
Drive and code solutions for customers. Enabling innovative solutions for their Zendesk
Collaborate with other key stakeholders to deliver on time tested and reusable code in a fast-paced environment
Identify business need and adapt solutions that align with the customer's brand
You work at the crossroads of business needs and development and can deliver rapid iterations that drive customer experience and satisfaction
Drive out business requirements and complete functional and technical designs with the customer
Work with professional services leadership and others to create beautifully simple technical solutions
Strong organisational skills to juggle multiple tasks within the constraints of  timelines and budgets with business acumen
What you bring to the role:
Minimum of 3+ years experience with web technologies to include:
Expert knowledge of compatibility and cross-browser issues
Able to iterate quickly turning mockups into HTML and CSS
A passion for the end-to-end solutions that drive the user experience and customer satisfaction
Experience caring for the technical needs of sites, apps and integrations with high volume traffic
Thorough understanding of how a mobile user experience differs from the experience on a web or other application
Self-driven & detail oriented. You better be able to prioritise and multi-task because we have a lot of cool stuff for you to work on!
Aggressive problem diagnosis and creative problem solving skills
What we can offer you:
The opportunity to learn, or improve on your skills in:
Zendesk API
Zendesk App Framework
Zendesk Channel Framework
Zendesk REST API
ES6, jQuery, underscore, momentjs
Bootsrap
JWT, oauth
Git
Webpack
Adobe
InVision App
About Zendesk:
Zendesk builds software for better customer relationships. It empowers organizations to improve customer engagement and better understand their customers. Zendesk products are easy to use and implement. They give organizations the flexibility to move quickly, focus on innovation, and scale with their growth. Based in San Francisco, Zendesk has operations in the United States, Europe, Asia, Australia, and South America. Learn more at www.zendesk.com.
Individuals seeking employment at Zendesk are considered without regards to race, color, religion, national origin, age, sex, marital status, ancestry, physical or mental disability, veteran status, or sexual orientation.
To apply, click here.