SOFTWARE ENGINEER IN TEST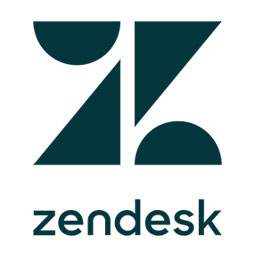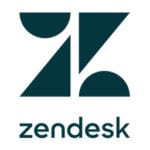 Website Zendesk
Zendesk Manila
As a Software Engineer in Test, you'll join a rapidly expanding team as we continue to build out our Manila QA function.
You'll play a key part in the development of our highly disruptive, global customer service platform with 400+ million users worldwide.
As a Software Engineer in Test, you'll develop test suites and improve our automated testing framework. You'll be testing highly technical multi-tiered SaaS products, while gracefully handling curveballs in our fast-paced environment. You enjoy figuring out how to make things better, faster, and more reliable and you can collaborate with others who can help you in your mission.
Within Engineering, we're passionate about pushing the boundaries of technology to build a beautiful product. You'll develop your skills through lunch and learns, lab days to experiment with new ideas and a 40,000php yearly training allowance.
You'll be part of a talented team who are actively involved in the tech community as we often present and host meetups. There are travel opportunities too including Head Office in San Francisco and other global offices.
As our Manila office continues to grow over the next year or two, this brings lots of opportunities to move into different projects, take on more responsibility and help steer the direction of the product as we have a culture where ideas come from the bottom up – we have yearly company hackathon!
What you get to do every day:
Develop automated acceptance test suites and tools to expand our testing framework
Continually work to incorporate automated tests into our CI deployment process
Perform creative exploratory testing of new features
Provide critical feedback to both software engineers and product managers to improve new features and capabilities within the product
What you bring to the role as a Software Engineer in Test:
BS or MS in Computer Science or equivalent experience
3+ years of test automation development experience
Experience developing test frameworks with automation tools such as Selenium WebDriver, Watir, Capybara, Cucumber
Experience in a similar role as a Software Engineer in Test, QA Engineer, Automation Engineer, Software Developer in Test, Test Engineer etc
Hands-on experience with Ruby (preferred), Python, Java, or Groovy
Strong knowledge of web application technologies such as HTML, CSS, JavaScript, JSON, and REST APIs
Experience with Agile/Scrum methodologies
A love for problem-solving, independent research and a passion for staying up-to-date with the latest best practices and automation trends
Pride in your work and a strong sense of responsibility
Ability to work as part of a self-directed team, where you determine your tasks on a daily basis in coordination with co-workers, rather than waiting for work to be assigned to you
Flexibility to thrive in a fast-paced environment
Excellent communication skills and a healthy desire for collaboration
Nice to have:
BDD/TDD experience
Knowledge of JavaScript, jQuery, SQL
Experience testing APIs, Saucelabs, Continuous Integration systems and on open source projects with an active GitHub repo
Culture + Perks
We have over 100 staff in our Manila office and approach work with calm focus, a sense of humour whilst keeping sane working hours.
Perks include stock, flexible working, a fully stocked kitchen, ping pong table, brand new CBD office and being able take part in company-sponsored volunteer initiatives. Other benefits include corporate hospital cover, mobile phone allowance and 4 months gender neutral parental leave.
About Zendesk:
Zendesk builds software for better customer relationships. It empowers organizations to improve customer engagement and better understand their customers. Zendesk products are easy to use and implement. They give organizations the flexibility to move quickly, focus on innovation, and scale with their growth. Based in San Francisco, Zendesk has operations in the United States, Europe, Asia, Australia, and South America. Learn more at www.zendesk.com.
Individuals seeking employment at Zendesk are considered without regards to race, color, religion, national origin, age, sex, marital status, ancestry, physical or mental disability, veteran status, or sexual orientation.
To apply to this job, click here.