SERVICE DESK MANAGER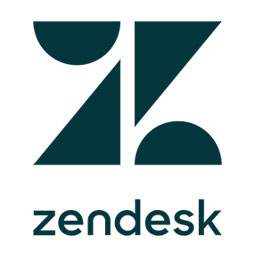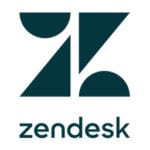 Website Zendesk
Zendesk Manila
We are looking for a Service Desk Manager to lead our local Manila IT team made up of Service Desk & Business Analysts. This is a brand new role in a team of 4 in our Manila office. You'll join at an exciting time where you'll help scale our internal IT identity & access management processes as we rapidly expand. You'll support 100+ local users as well as global staff remotely.
As a Service Desk Manager at Zendesk, you'll utilise both your leadership and your technical expertise to guide and enable our team of talented IT staff. As a leader, you'll ensure that they're providing the high quality Customer Service experience that we are known for.
There's the opportunity to use the latest technologies, implement improvements and lead project work as we scale. All this whilst being part of a forward thinking, highly successful IT team that's highly regarded within the business.

What you get to do every day as a Service Desk Manager:
Recruit, onboard and develop talented IT Professionals
Grow and mature the team so that they can undertake full end-to-end projects.
As ambassador for IT to our staff at Zendesk you will continue to build the brand of 'Best in class IT' while delivering incredible customer service
With a mindfulness for quality deliverables, align with IT and Facilities resources to execute on projects in a timely fashion
Communicate and document system and process changes to the business. Translate system functionality into business relevant language
Help Manage the smooth running of all IT systems, including many cloud-based applications and local hardware policies
Maintain currency, expertise and competency of relevant products, policies, and methods for support delivery
Maintain a sense of humor while working in a fast-paced dynamic team
What you bring to the role:
Previous experience in the management and development of high performing IT teams.
Experience with or leading projects on cloud based Single Sign-On/Identity management tools is an advantage
Experience supporting internal customers is beneficial
Passionate about cloud tools and curious about learning how to manage those in an enterprise environment
Strong team player who understands that customer service comes first before anything else
Natural problem solver who enjoys identifying ways to make team and customers lives better
Flexible and open to changing priorities and managing multiple tasks simultaneously within compressed time frames
Thoughtful decision making skills with a knack for identifying, prioritizing, and articulating the highest impact initiatives
Able lead the team to meet deliverables and drive work to completion within specified timelines
Work with colleagues to deliver ideas and solutions to many audiences including your team and IT leadership
Collaborative, upbeat work ethic where you can take ownership and have fun
About Zendesk:
Zendesk builds software for better customer relationships. It empowers organizations to improve customer engagement and better understand their customers. Zendesk products are easy to use and implement. They give organizations the flexibility to move quickly, focus on innovation, and scale with their growth. Based in San Francisco, Zendesk has operations in the United States, Europe, Asia, Australia, and South America. Learn more at www.zendesk.com.
Individuals seeking employment at Zendesk are considered without regards to race, color, religion, national origin, age, sex, marital status, ancestry, physical or mental disability, veteran status, or sexual orientation.
To apply to this job, click here.