NETWORK OPERATIONS CENTER ENGINEER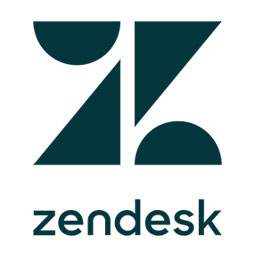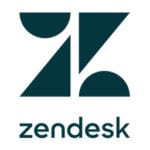 Website Zendesk
Zendesk Manila
As a member of the ZNOC team in Manila, you are responsible for critical infrastructure systems that help us run our platform and manage fast growth. You'll partner closely with other operations, development, tools, quality assurance, and customer support teams to make Zendesk services more reliable and performant each day. You love to investigate problems, solve issues, and work with a team that is always thinking first about our customer's experience. Oh, and you don't mind committing some code every so often either!
What you get to do every day:

Directly impact availability and performance of the Zendesk platform for the 50,000+ companies that we're proud to have as customers
Monitor testing, status, and metric tools that report on activities across the Zendesk platform
Monitoring, troubleshooting, & correcting minor server and network problems along with other ZNOC Engineers
Responsible for ensuring that Zendesk services run efficiently without interruption by alerting Dev Ops to major performance risks and disruptions
Identify improvements and upgrades to our architecture, and collaborate with other teams to get them into production as requested
Contribute to documentation review and updates
Participate in incident response and coordinate activities along with Zendesk Customer Support, Global Operations, and other Engineering groups as requested
Keep abreast of latest Zendesk product offerings and architecture
What you bring to the role:

Education in relevant technical field and a minimum of 5+ years supporting critical infrastructure systems
Ability to travel to other Zendesk offices, including Australia, Europe, and the US
Experience in an SaaS or hosted application service provider environment
Knowledge of monitoring platforms and applications
Experience with monitoring tools such as Nagios, New Relic, Datadog, and Pagerduty
Drive to complete activities with precise detail and organize work in a meticulous manner
Strong experience in a Linux environment
Understanding of IT operational processes including Incident and Problem Management
Proficiency in one or more scripting languages
Enthusiasm for working in a high paced environment while remaining analytical and detail-oriented
Exceptional communication skills both written and verbal, with a strong attention to detail
Collaborative, upbeat work ethic where you can take ownership and have fun
About Zendesk:
Zendesk builds software for better customer relationships. It empowers organizations to improve customer engagement and better understand their customers. Zendesk products are easy to use and implement. They give organizations the flexibility to move quickly, focus on innovation, and scale with their growth. Based in San Francisco, Zendesk has operations in the United States, Europe, Asia, Australia, and South America. Learn more at www.zendesk.com.
Individuals seeking employment at Zendesk are considered without regards to race, color, religion, national origin, age, sex, marital status, ancestry, physical or mental disability, veteran status, or sexual orientation.
To apply to this job, click here.