DIRECTOR OF CUSTOMER ADVOCACY, APAC Product Support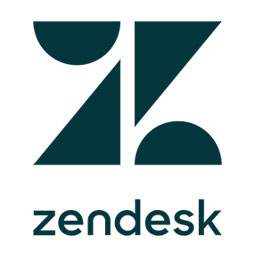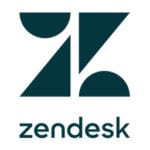 Website Zendesk
Zendesk Manila
We are looking for an experienced customer support leader, we call it advocacy,  with experience  leading a world class customer support team. This leader will be responsible for building and running our Manila, Melbourne and Tokyo Product Support teams (Tier 1).  Today that team is about 70 team members and is expected to grow significantly in the coming years.  This person will be a focused team leader of a team that is at a variety of stages in their career and will be comfortable coaching and mentoring at all levels.
Finally this role will also be responsible for leadership in our Manila office.  As an Office Leader, you are the most important person in the organization with respect to setting the tone for culture and values within your office. You will be the primary leader people look to in your office as both the beacon for Zendesk culture globally, but also what is important locally. As such, you'll be expected to play a key role in understanding Zendesk's broader strategies, priorities and values and communicating them through your office.
Office Leaders provide critical leadership in several specific ways:
Guide Overall Office Communication:  On a regular basis, the Office Leader has responsibility for overall office communication, including, where feasible, the planning and execution of local town halls in connection with global town halls.
Help Establish and Maintain a Compelling Workplace:  As the local leader, you have the best insight into the interaction among the various functional teams that are represented in your office.
Represent Zendesk within your Community.  As the local office leader, you will often be called upon to serve as the "face" of Zendesk within that community.  This includes representation of Zendesk with local media and social responsibility programmes.
Dealing with the Paperwork. As an Office Leader you will likely be requested to provide support in the administration of your local entity, including interacting with local auditors or government agencies.
As a customer advocacy leader, the right candidate understands the importance of relationships in the customer support experience with both the customers and the support advocates. They have experience balancing agent satisfaction and customer experience.
Great leadership of people.  From executing programs for growth to coaching and mentoring at all levels.  We require experience and innovation in team management and career growth.
You have used metrics that quantify the customer experience in ways that speak to the importance of relationships, customer experience, and agent satisfaction. It's not just about the number of ticket we solve per day.
Experience partnering with development, sales, success, and marketing organizations to improve the customer experience. You understand how to influence peers and internal partners in the creation of new services, capabilities, and roles in a support organization
Able to motivate large groups of people inside your organization and developing new and existing leaders in support roles
Has examples of innovative tools, process and technology that have been put into practice to support a customer experience.
Experience/Skills Desired (but not required):
Minimum 10 years of Director or Sr. Leadership experience managing enterprise software customer support teams and operations (50 – 100 shift based resources)
Provides management, direction, daily leadership, policies, and procedures for the continuing Support operations
Works with the Management of Support and another cross functional leaders to adjust the Support business model to meet the company's Operating Plan?
Detailed technical understanding of cloud based applications and methodologies (Zendesk, Salesforce)
About Zendesk:
Zendesk builds software for better customer relationships. It empowers organizations to improve customer engagement and better understand their customers. Zendesk products are easy to use and implement. They give organizations the flexibility to move quickly, focus on innovation, and scale with their growth. Based in San Francisco, Zendesk has operations in the United States, Europe, Asia, Australia, and South America. Learn more at www.zendesk.com.
Individuals seeking employment at Zendesk are considered without regards to race, color, religion, national origin, age, sex, marital status, ancestry, physical or mental disability, veteran status, or sexual orientation.
To apply, click here.